Support Functions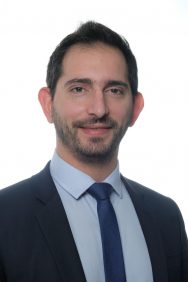 Alexandre Aslanis
Head of Compliance, Risks and Internal Control
Alexandre joined Seventure Partners in January 2017 as Head of Compliance, Risks and Internal Control.
Alexandre spent 9 years in the General Inspection and Audit department of Natixis where he first evolved as internal auditor prior to managing internal audit teams from 2011 to 2016. Alexandre's audit assignments included several affiliates of Natixis Investment Managers, in France and in the USA.
Alexandre holds a Master's degree in Finance from the IAE of Toulouse 1 Capitole University School of Management.