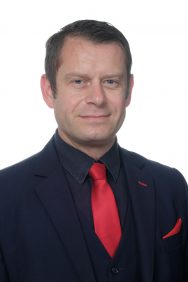 Philippe Tramoy
Partner
Philippe Tramoy joined Seventure Partners in November 2013 as Investor in the investment team dedicated to Quadrivium 1 Seed Fund.
He brings 15 years of experience as an entrepreneur and business developer for startups and large companies.
He is in charge of Quadrivium 1 Seed Fund investments in the Life Sciences sector and reports to Isabelle de Cremoux, CEO & Managing Partner.
Philippe started his career in 2000 as a Project Manager and Director of Business Development Europe at Rhodia Corporate, Rhodia Chirex and Rhodia Pharma Solutions. In 2004, he founded and managed a market and business intelligence company, CBDMT – Market & Business Intelligence.
Philippe is a graduate in biochemistry (MSc) and in immunology and genetics (MSc) from the University of Burgundy and the Ecole Normale Supérieure de Lyon. He graduated from IAE Paris Panthéon-Sorbonne with a Master's in Finance and HEC Paris with a Master's in Intelligence Marketing.