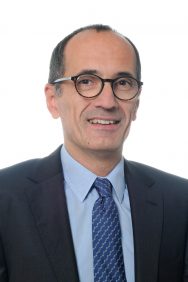 Bruno Rivet
General Partner in the Digital Technologies team
Bruno joined Seventure Partners in 1999 as a Venture Capital Investor in the Digital Technologies team.
He has since made numerous investments, follow-ups and divestments, particularly in the software and internet sectors. He has worked for Seventure Partners on the Board of Directors of Calendra (sold to BMC Software), Glowria (sold to Netgem) and Microwave Vision (introduced on Alternext). Bruno began his career as a credit analyst (Banque Populaire du Center) and then as an internal auditor (Spef Technology).
Bruno holds a Master's degree in Applied Economics from Paris Dauphine University and a Master's degree in Business Administration from the IAE of Bordeaux University School of Business Management.