Seed Fund Quadrivium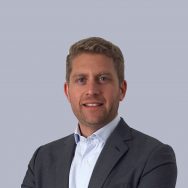 Cédric Favier
Partner
Cédric joined Seventure Partners in April 2016 as Investor in the investment team dedicated to Quadrivium 1 Seed Fund.
He brings 15 years of experience in North America and Europe as an entrepreneur and investor.
Along with Didier Piccino, he is in charge of the investments of Quadrivium 1 Seed Fund in the Digital sector, and reports to the Head of the Digital technologies team, David Manjarres.
Cédric began his career in 2000 as a project manager for the Renault group.  He since cofounded the start-up Signoptic Technologies in 2005, after a period that involved successful international development, it was acquired by the Arjowiggins Group in 2012. He was also a manager for Ernst & Young and, more recently, investment director at Aligo Innovation and then at Emerillon Capital in Canada.
Cédric holds an engineering degree (M.Ing) from the National Conservatory of Arts and Crafts (CNAM) and the INP Grenoble ENSIMAG with an MBA from Manchester Business School.
Team Seed Fund Quadrivium