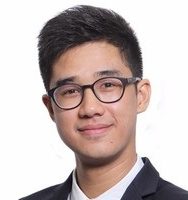 Quang Lê
Analyst
Quang joined the Seventure Partners Life Sciences team in September 2021 as analyst.
He started his career in BNP Paribas Corporate Investment Banking, where he supported and fostered the top management's strategic vision. He also took part in the origination, the execution and monitoring of various transactions (fundraising, strategic partnership, asset sale, divestment, etc.).
He then joins Lauxera Capital Partners, a French-American management company founded in 2020
Quang holds a degree from Paris-Saclay Pharmacy School and ESSEC Business School (where he majored Corporate Finance, Strategy Consulting and Entrepreneurship/Innovation).