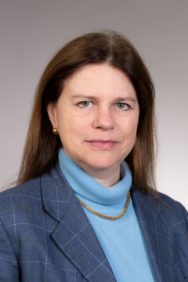 Nora Frey
Venture Partner, based in Basel, Switzerland
Nora is a Venture Partner at Seventure since June 2021, after 2 years consulting for Seventure as Advisor for Food and Nutrition.
Nora is based in Basel, Switzerland and focuses mainly on Nutrition, Foodtech and microbiome-related opportunities.
Nora brings more than 20 years of professional experience in healthcare research, investment, management, strategy and business development.
She co-founded several companies and was a board member and chairman of companies in different fields including biotech, nutraceuticals/food production and finance/investment.
Nora started her career in 1998 as partner at Bellevue Group, Switzerland, as part of the BB Biotech team, one of the largest investors in the public and private biotech sector. Nora then founded Adamant Biomedical Investments AG, a successful healthcare asset management boutique. As CIO, Nora headed research and portfolio management.
In 2008, Nora co-founded Cederberg GmbH, a healthcare marketing and distribution business. Nora was also centrally involved in the building of a food and nutraceuticals developer and producer in Africa.
Having both  Swiss and German citizenships, Nora holds a PhD in Biochemistry/Immunology and a Masters Degree in Microbiology.