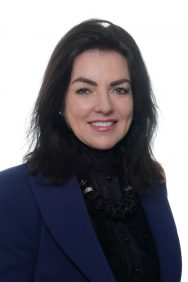 Denise Kelly
Advisor based in Aberdeen, Scotland - Microbiome expert
Denise joined Seventure Partners in September 2015 as an Advisor in the Life Sciences team for the microbiome field. Denise is currently based in Aberdeen, Scotland.
As specialist in research on the human microbiome, she is responsible for relationships within the scientific and academic communities on behalf of Seventure Partners, identifying new investment opportunities in the field specific to the microbiome.
Prior to joining Seventure, Denise led her own research team at the University of Aberdeen at the world renowned Rowett Institute. Denise has acquired more than 20 years of experience in intestinal microbiology and immunology. She was Founding President, General Manager, and Sales Director of GT Biologics, one of the first translational research spinouts developing innovative therapies from the microbiome.Her research is the source of many European and American patent applications. During her career, Denise worked with pharmaceutical and healthcare companies on several translational research projects.
Denise received a BSc and a PhD from Queen's University in Belfast. She is Professor Emeritus of the University of Aberdeen.