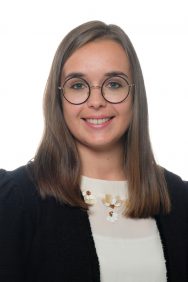 Camille Curtil
Senior Associate
Camille received her diploma in Food Engineering from the Higher Institute of Agriculture and Agri-Food in the Rhône-Alpes region, where she studied in Innovation Management and Business Development and worked on start-up projects in the field of food.
She also holds a degree in microbiology from Université Claude Bernard Lyon 1.
Camille completed her master thesis during an end-of-year internship at Seventure Partners, where she started as an analyst before being promoted to associate in early 2020.