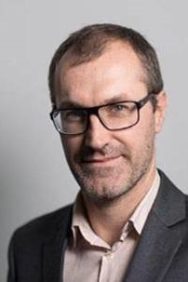 Olivier Mespoulet
Head of Communication and Commercial Development
Olivier joined Seventure Partners in April 2021 as head of business development and communications.
As a manager at Deloitte, Olivier advised the transformation of the financial departments of major accounts such as EDF, Publicis and Schneider Electric.
He joined the finance department of Groupe Caisses d'Epargne in 2006 when Natixis was created to lead the group's consolidation and financial disclosure projects (IFRS, CRD). When Banque Populaire and Caisse d'Epargne merged, he led the group's centralised treasury project and the first post-2008 loan securitisation programme.
In 2014, he joined the BPCE Business Development department. For Strategic marketing department, he developed integrated banking offers between Natixis and the networks. Then as Head of Financial Engineering, he consolidated the private equity activity for the Banque Populaire's network.
Olivier is a graduate of Sciences-Po Paris and has a postgraduate degree in international finance.