Life Sciences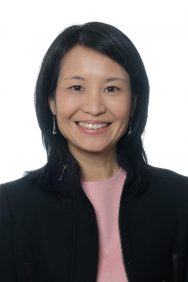 Amanda Chaperot
Partner
Amanda joined Seventure Partners Life sciences team in 2015 as an Investment Principal, and then as a Partner in March 2019.
She brings an international experience of more than 15 years in scientific and medical research, business development and corporate venture. Amanda began her career as an immunologist in academic research in Australia and then in Switzerland. She authored publications in Nature Immunology and was named Best New Researcher by the Australian Society for Immunology. After her first medical-marketing experience, she joined the Roche laboratory in Switzerland where she worked for nine years on external innovation in relation to start-ups developing innovative therapies and technologies all over the world. Her mission was to complete the Roche pipeline, first in business development and then in corporate venture.
An Australian, Amanda holds a PhD in Immunology and a Bachelor's Degree in Medical Science with First Class Honors from the University of Sydney. In addition, she obtained an MBA from IE Business School, Madrid.